Tips to avoid the freshman 15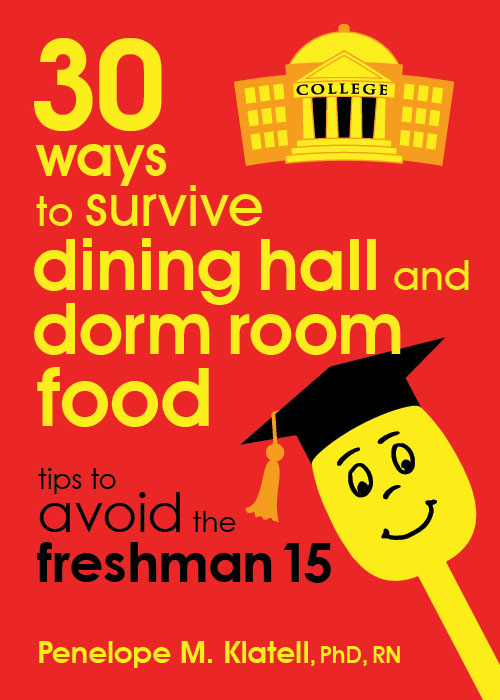 Available as an eBook on Amazon and coming soon to iBooks.
Why worry about every morsel you put into your mouth? Be happy knowing that you can choose great things to eat and drink wherever you are. Surviving the Freshman 15 – it's easier than you think!
Penny Manegan Klatell, PhD, RN
Penny is a doctoral level nurse; a health, life, and wellness coach; and a Mom. She's also a nutritional counselor, food lover, former college professor, author, blogger, speaker, and a very frequent restaurant visitor. She's from a Greek restaurant family where she learned to cook and discovered the need to speak loudly to be heard above the din. She writes about delicious, healthy food and how to eat well anytime, anywhere, and at any age.